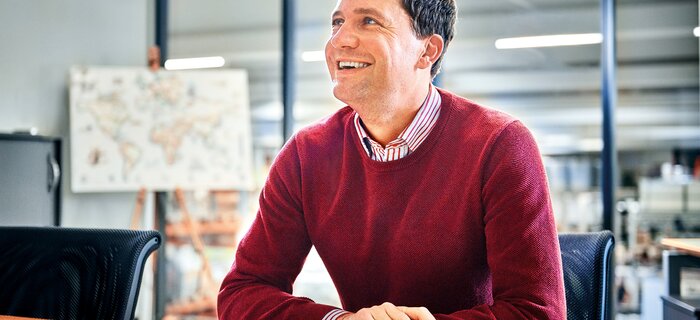 About GOLLMANN
The existence and success of GOLLMANN are mainly down to the commitment, skill and character of the people who work here.
More about the company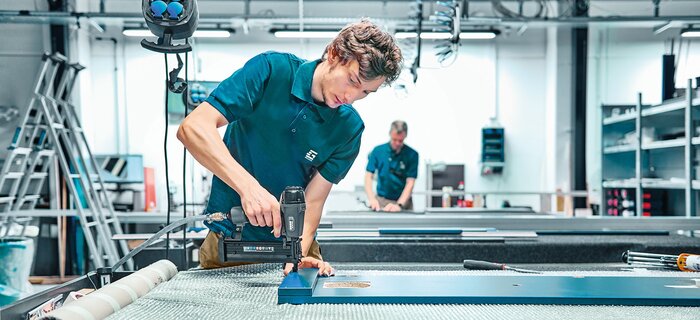 Workshop
As a premium manufacturer, we create individual long-term solutions of outstanding reliability and usability for and with our customers.
More about the workshop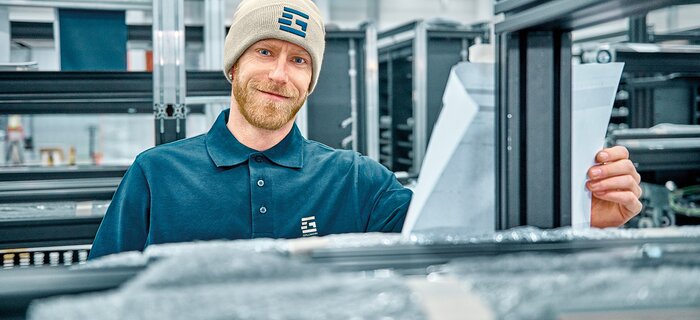 Planning, development & service
Our passion is the development and production of innovative, customised and highly efficient automated storage systems for pharmacies and hospitals.
Find out more
Which GOLLMANN works best for you?
A GOLLMANN is as individual as you and your pharmacy: you can base your decision on height, length and width, on storing 3,000 or 15,000 packs, on whether it's stand-alone or integrated on three sides, or on whether it's white or pink. The choice is yours! Discover the endless possibilities and configure your own personal automated dispensing system.
Configure now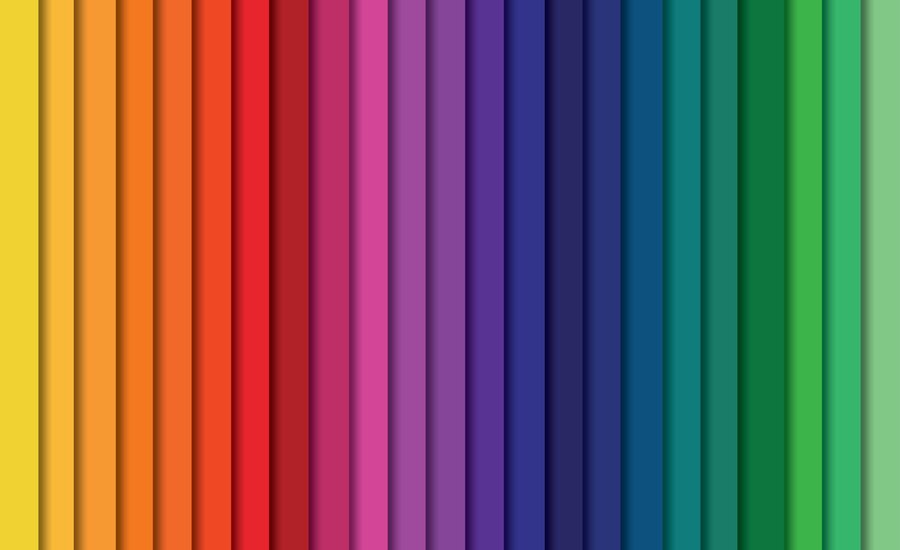 This is what our customers say
'Storage with drawers was significantly more complex and time consuming. With our GOLLMANN, the packs are scanned and all of the relevant information is saved. This reduces workload and gives us a better overview of stock and expiry dates. The automated dispensing system is also extremely compact and thanks to its wooden exterior, it fits in perfectly with the interior design of the pharmacy. What's more, dispensing medications to customers is much easier, because there is a separate dispensing point for every four counters.'

Dr Markus Jansen, pharmacist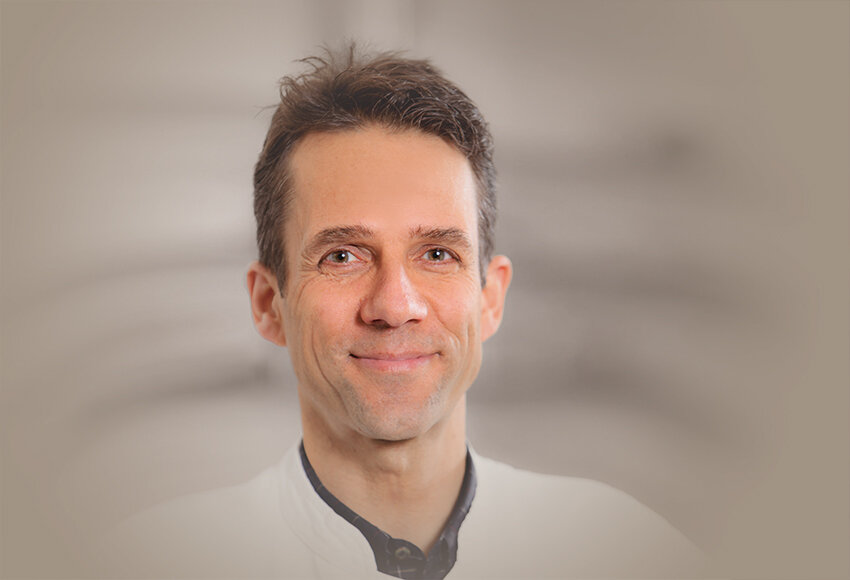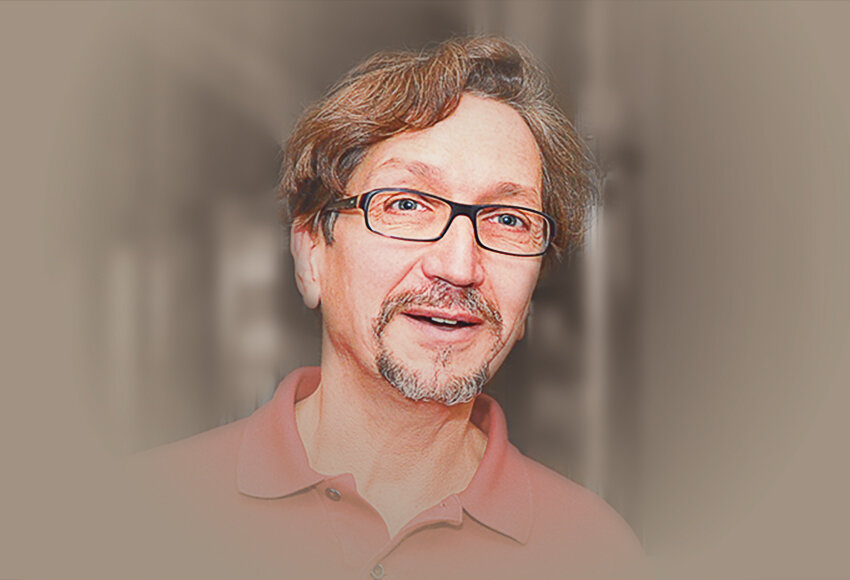 'Only the GOLLMANN is available in so many versions. That made it really easy to automate my pharmacy with only slight modification.'

Peter Seemann, pharmacist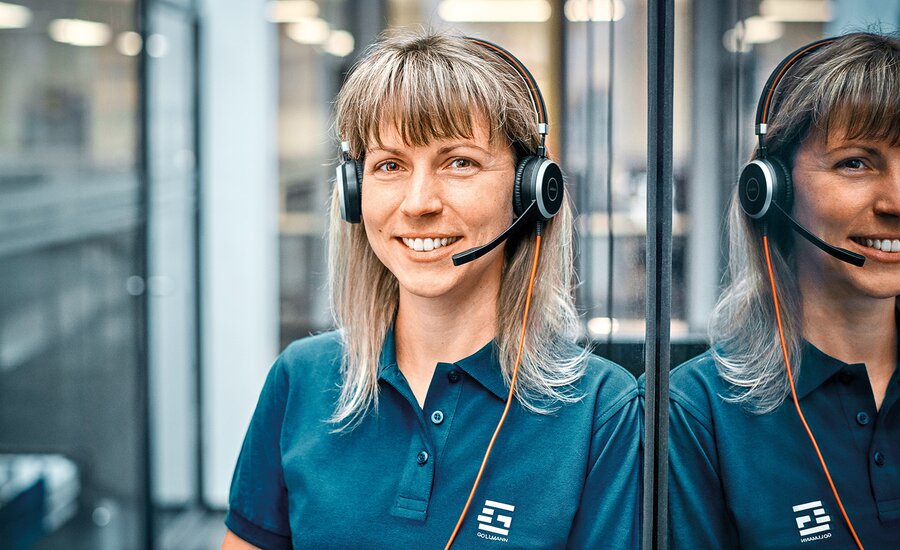 Are you looking for the best automated dispensing system for your pharmacy?
We look forward to hearing from you and will be happy to advise you on the exceptional functionality of a Gollmann automated dispensing system and the various options for installation in your pharmacy.
Get in touch now